News
Tarka Tennis Year 5 and 6 Schools Competition
25 November 2016
---
Please read on to find out how our tennis player got on…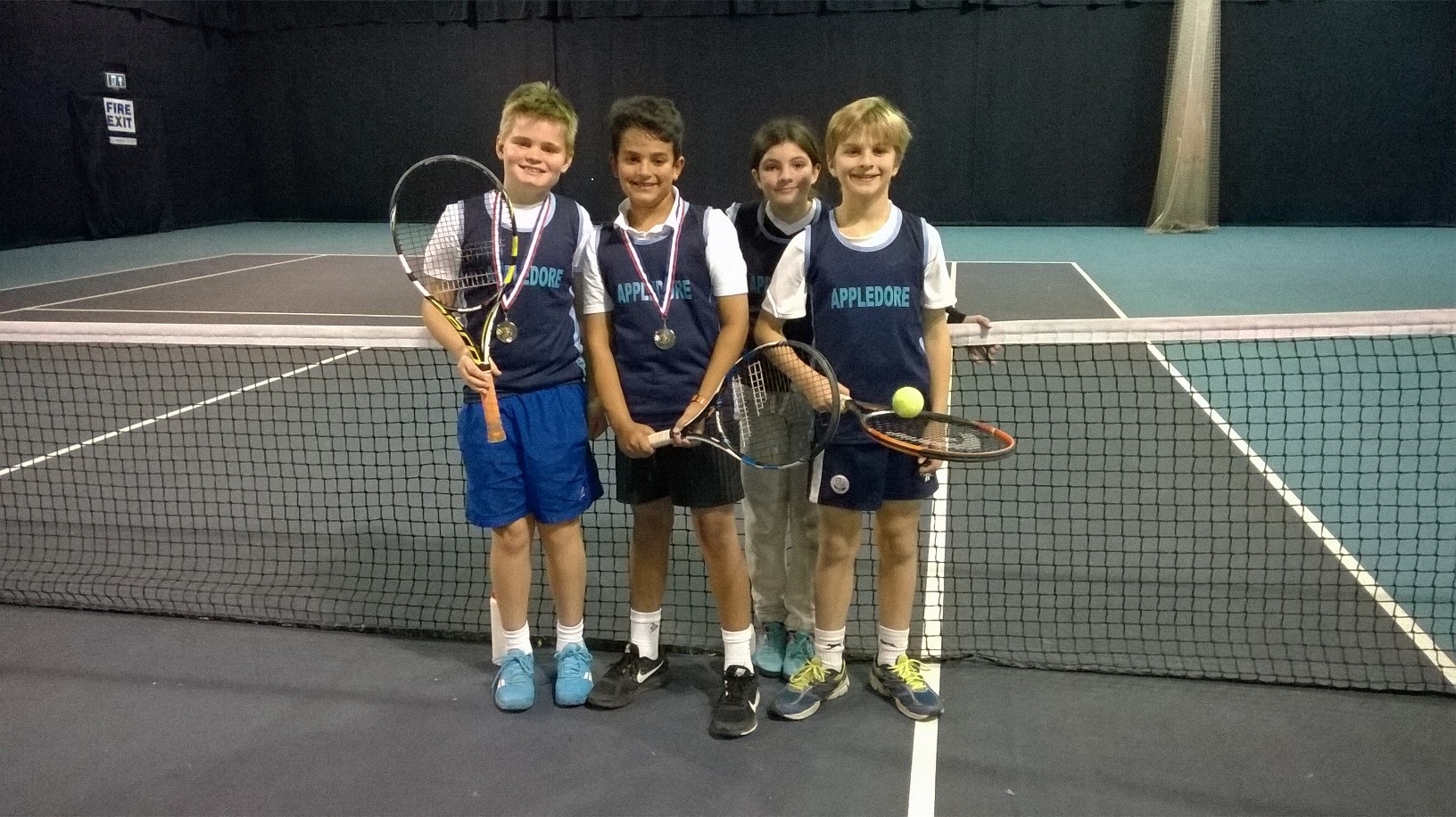 Firstly, Julian, Oliver, Archie and Amelia arrived at Tarka Tennis Centre, Barnstaple at 9: 20am, even though it started at 10:00am. As there wasn't anything to do there apart from that there were two table tennis tables, we asked the man at the reception to give us the four bats and one ball. We four played that for a good 30 minutes, until Mrs Hayter told us to come onto the balcony to get some seats.
Once every school arrived, Hannah Miller, the organiser of the competition, told everyone to come on to the middle court to do a demonstration of how to play tennis/doubles.Julian's serves were not up to his usual standard, but he admitted afterwards that it was quite hard doing it in front of 75 children! The reason why they did a demonstration was for people that haven't played tennis before or that they don't know where to stand on the court.
Appledore A, Julian and Oliver, played 10 matches, and losing in the final 7-5. Considering there were 40 pairs in total, and that they came 2nd, it was an astounding effort. Last year, they got to the semi-finals but were unfortunately knocked out by the West Buckland A team.
Appledore B, Amelia and Archie, played 6 matches and won 2 of them. To be fair, it was the first time they had ever played together before. But the main thing is that they took part and had loads of fun (but they obviously tried to win though!)
---