Turtles & Dolphins (Foundation Stage Unit)
 Please click here for our Summer Term planning.
Please click here
to read our letter about children applying sun cream
We loved visiting the rock pools. We found lots of different creatures in their natural habitats.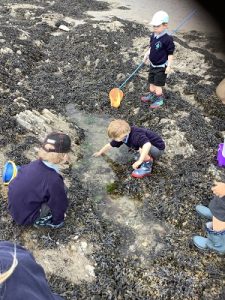 We made ramps to roll different 3D shapes down them. We noticed that some shapes rolled better than others. We also noticed that some ramps had to be higher than others to make the shapes roll.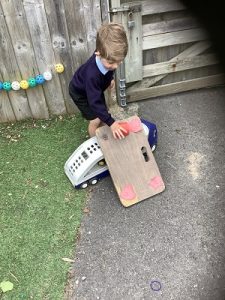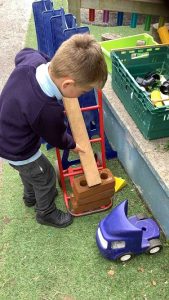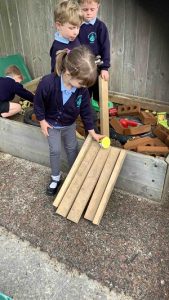 Sadie came to talk to us about how we can look after our seas and oceans. She read us a story about a turtle who ate a plastic bag because it looked like a jellyfish.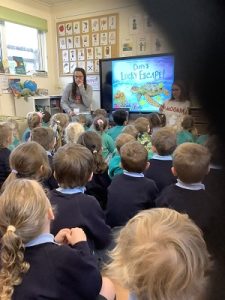 Look what we had a go on today. Year 5 had a visit from a steam engine as part of their learning. After they had finished, we were asked if we would like a go and we said yes!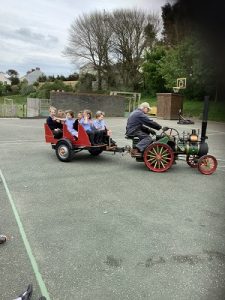 We have been learning about Spring. We blew lots of bubbles and created bubble sheep pictures.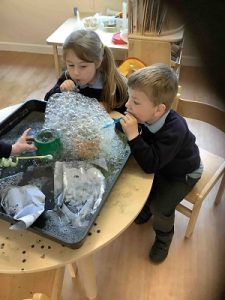 We also went to The Jungle to look for signs of Spring. We explored The Jungle using our senses. We also used the natural materials around us to create pictures of Spring.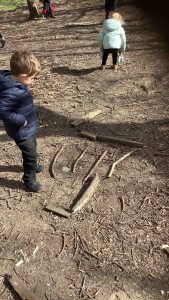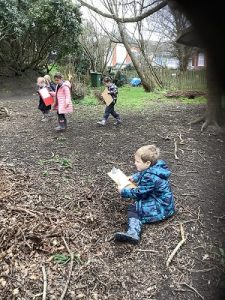 Today we have had great fun making some soap to give to our Mummy's on Mother's Day.
We have been making sculptures of the London landmarks.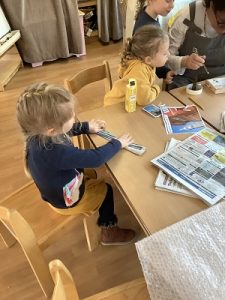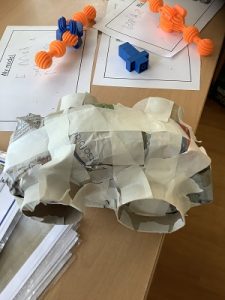 We have been having great fun learning about our capital city. We set the classroom up as a boat and went on a river cruise down The Thames. We had an eye spy sheet to fill out, we had to tick off all the landmarks that we saw.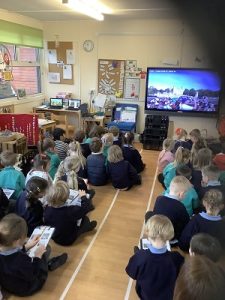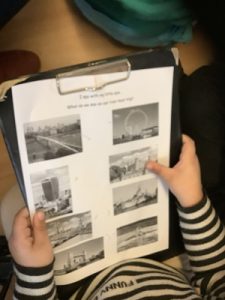 We have been celebrating Chinese New Year.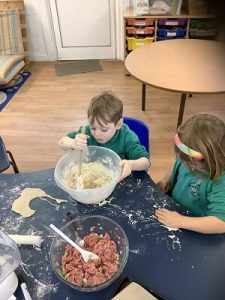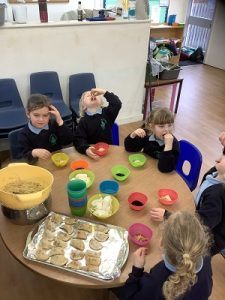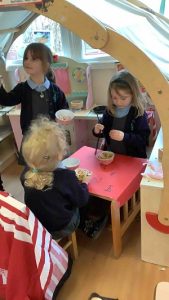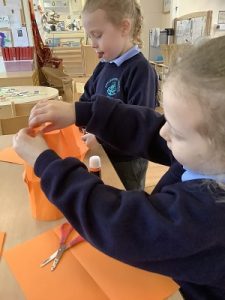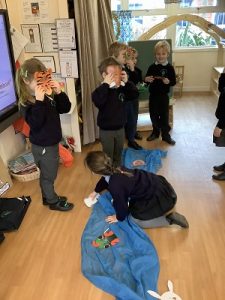 We walked down to The Quay to buy some pollack from Serene Skye. Lauren showed us the different kinds of fish they sell. Shaun showed us his boat and then Charlene showed us how to pay for our fish. We came back to school to make fish cakes and they were delicious.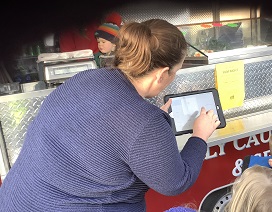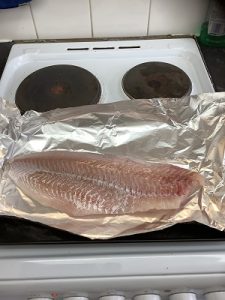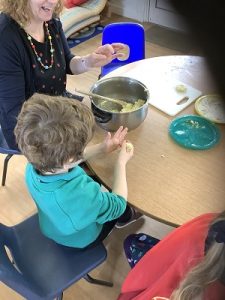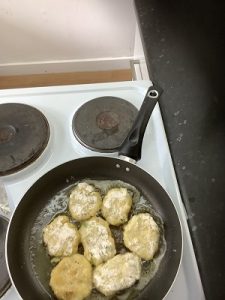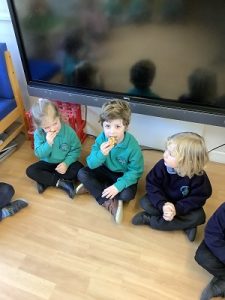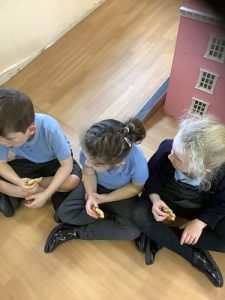 We made boats from tin foil. We had to count the marbles as we put them on the boat to see how many it would take to sink the boat.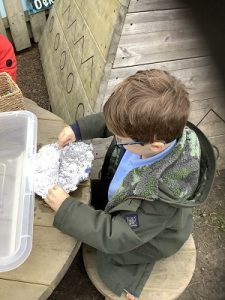 Dora the Explorer sent us some photos of Appledore and we had a treasure hunt around Appledore. We had to work out the order we were going to visit the places. On our walk we had to work out the directions we had to go to get to each place.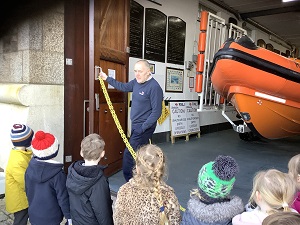 We walked down to The Quay to look at the poppies on the anchor and to pay our respects.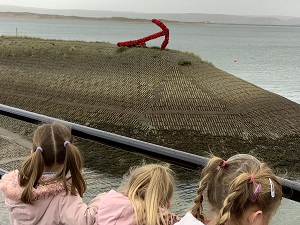 Turtles and Dolphins have had great fun this week learning about why we celebrate Bonfire Night. We have made rockets, visited The Jungle to make campfires and we finished the week off with our Firework Party. It was great to be able to hold this event this year and we hope you had as much fun as we did. We need to thank BLaK Property for buying the fireworks and sparklers and letting them off for us.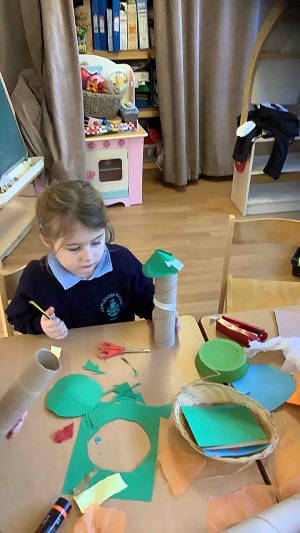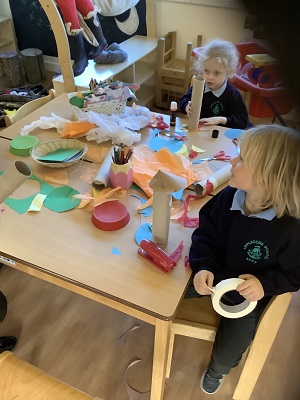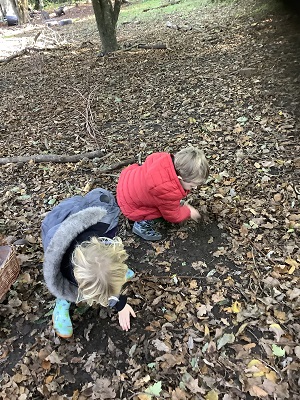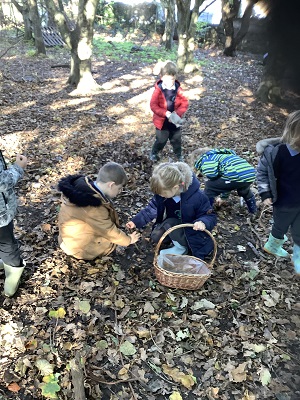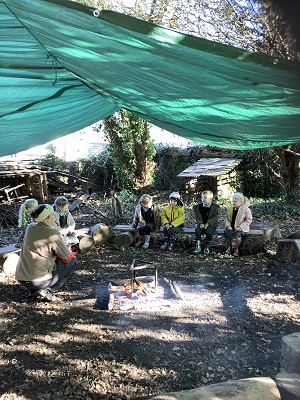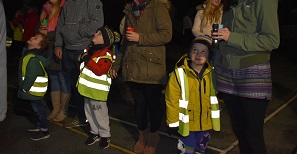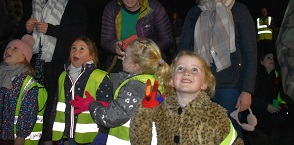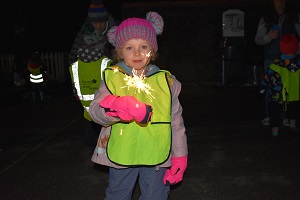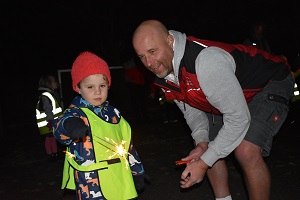 Dolphins have won the Values Cup this half term for being Inclusive. Miss Olliffe and Mrs Bannister notice them playing on the monkey bars. Children were having a go and were a little unsure and they sat on the bank cheering, "You can do it!"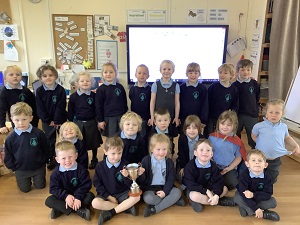 We were set the challenge of making a scarecrow. Turtle's Scarecrow is called Pumpkin Shazza and Dolphin's Scarecrow is called Rainbow Blue.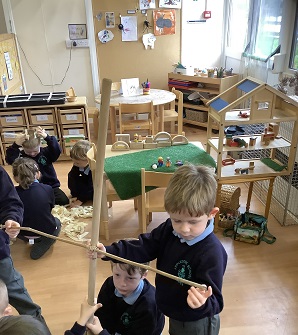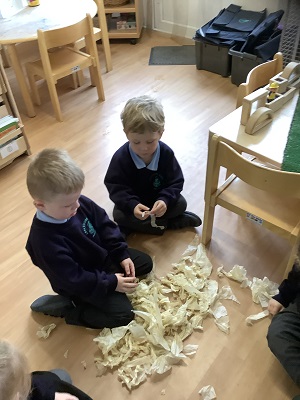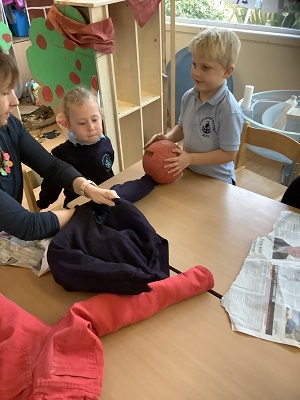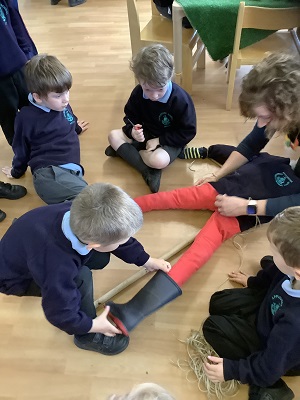 We made sheep cakes.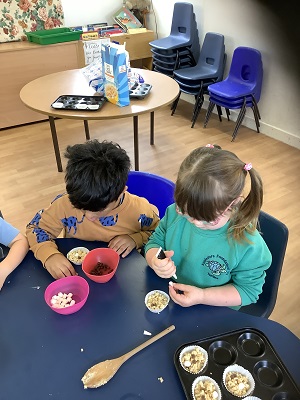 We spent the afternoon in The Jungle looking for spiders. We remembered what Steve had told us – we looked in dark places and were very careful and quiet when we saw one.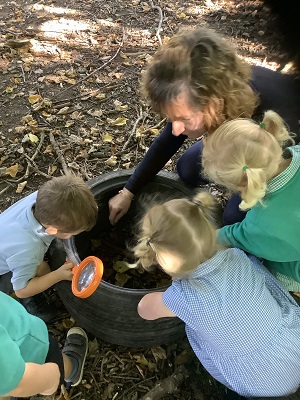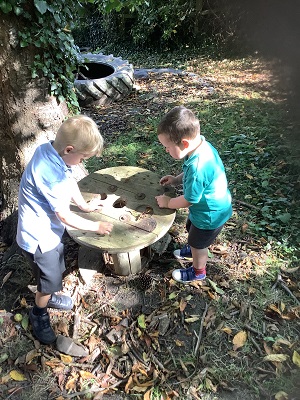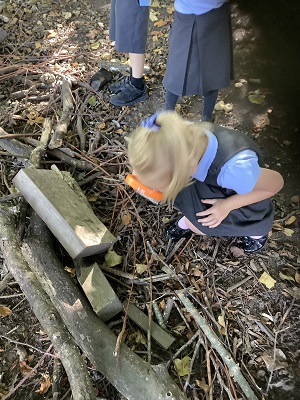 Steve from Exmoor Zoo visited us today. We showed us Sharon the spider and some of her friends. We learned how to carry a spider outside safely.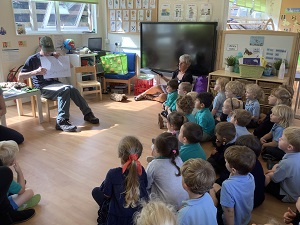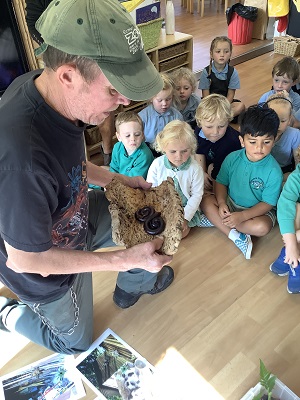 ---