News
Newsletter for the week ending 19th May
19 May 2017
---
It's been a very, very bust and exciting week, including new arrivals, our twelve values, rugby and football success, a visiting traveller and much more. Please read on to find out more…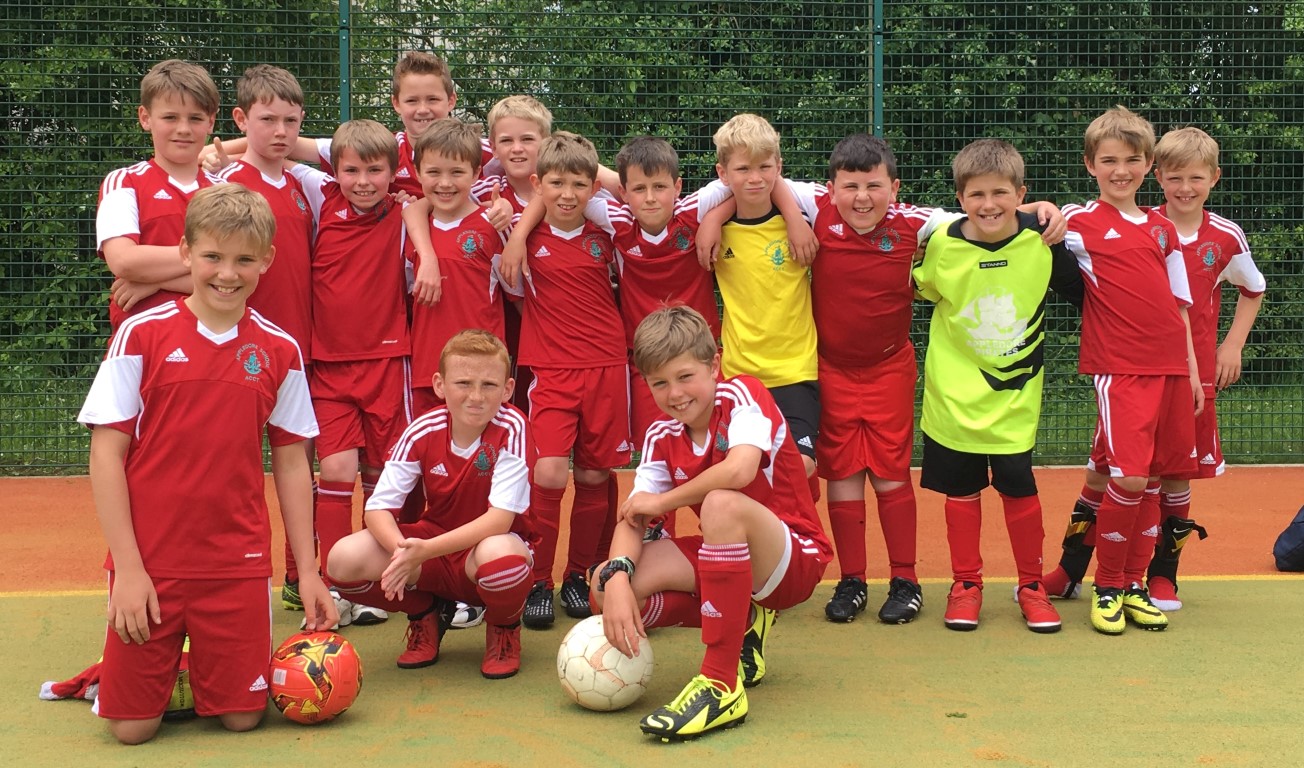 It's important to Us
The teachers have started work on a new PSHE (Personal, Social, Health and Economic) curriculum to start in September. Our new curriculum will be based on twelve core values that are important to us as a community and each value will have a half term dedicated it to as part of a year two year cycle. There will be a number of learning and celebratory activities during each half term, including a cup presented to a member of our school who has been nominated by their peers, parents or teachers for demonstrating the value for that half term. A big thak you to the local donor for the cup – you know hwo you are! To find out more about the new curriculum and what they values are please click here.
P4C
Yesterday, the teachers were shown two P4C sessions (thanks year 2 and year 5 for being the classes used) and all staff will be receiving training on how to deliver P4C learning activities. p4C is short for Philosophy for Children and is a teachnique for improving childrens thinking, questioning and reasoning skills and this will start in September and be linked to our twelve values.
Appledore Zoo
We now have three guinea pigs (names as yet undecided) for the children at school. The classes will take turns in being responsible for them and this links well with one of our to be introduced values – responsible. Please ensure that you have provided us with the details of any allergies your children have.
Fidget Spinners
Please ask your children not to bring these to school because they are causing problems in and out of the classroom. If a child requires such equipment, the teacher will ensure they are provided with appropriate equipment. Thank you.
Facebook to Discuss What Happens in School
It is very rare, but on occasions parents at Appledore School choose to openly discuss what happens in school relating to their child and/or other children. Such action is inappropriate and if you have genuine concerns please speak to us directly.
Football Success & RugbY Success
We have recently attended a couple of tournaments, even winning one of them! Well done and thank you to all the boys and girls who participated. Thank you to the staff and volunteers for making this event happen and their support.
Report written by a participant:
Year 6 in Appledore School attended a Tag Rugby competition in Bideford College. It was an 8 a-side team but they brought 12 so they switched on and off in-between games. Losing to Hartland School first up, they all came back really well winning enough matches to advance to the semi-finals beating Hartland, although they lost to them earlier in the day. Everyone tried their hardest to play Kingsley School in the grand finale. It started very well by Tommy scoring a try in the first few seconds of the game with no defenders getting anywhere near the tags of his. A good player from Kingsley scored a try not long afterwards which made the team slightly weary. Using amazing team efforts, they came through with a 6-3 victory! Well done Appledore!
Mobile Phones in School
For safeguarding reasons, please do not us your mobile phones when on school premises.
Sam the Walker
On Thursday the children were treated to a talk from Sam from Holland. Sam is walking from Land's End to John O'Groats and he spoke to the children about his adventures so far. Inspirational he was!
LOCAL EVENTS
Westward Ho! Seaside Festival 2017 Sunday 28th May and Thursday 1st – Sunday 4th June
Bideford Bash – Family Science and Engineering Fun Day
When: Monday 29th May, 12pm- 4pm
Where: Victoria Park
Cost: Free
Brought to you by: Integer Training and the Freshspring Society
Try your hand at the Steam Boat 'Scrap Heap Challenge' and float your boat on Victoria Park! There will be plenty of sciencey activities, all for free, to try your hand at, whatever your age. Make a Brush Bug buzz, make circuit boards boom or simply bounce on the inflatables! Come along and get constructing…. we want to help you make your day!
New Summer School/Holiday Club at Appledore School
The Splodge Summer School will be running here at our school this Summer holiday for children currently in Year One to Year Six. Sessions will run from 10am until 3pm Monday to Friday. Splodge is run by Kate Harvey (our art coordinator at Appledore School) who is looking forward to lots of arty Summer fun with the children. We are now taking bookings for the weeks beginning Monday 7th August and Monday 14th August. For more information and to register your child, find us online at www.splodgearts.co.uk and follow 'Splodge Arts' on Facebook and instagram.
Come and try tennis for free at our awesome free open day on Saturday 13th May 1.30pm – 5.00pm. With free sessions from Tots Tennis to Rusty Rackets, we've got something for everyone whatever age or ability. With loud music, a tasty BBQ and guaranteed sunshine – it's bound to be a fantastic day. With special "50% off" offers for all those who attend! Grab a racket, grab a friend and have some fun at Atlantic Racquet Centre for free! For more info or to book your place on a free session please visit – http://www.lta.org.uk/gbtw
AROUND THE CLASSES
We have carried on with the Three Little Pigs but had a real science focus. We have sorted materials into groups and tested them to see which ones we could huff and puff and which ones would keep the pigs dry. We also spent the morning in The Jungle on Thursday making traps to catch the big bad wolf. And guess what? We've actually got 3 little pigs outside our classroom now!
Year 1 have completed our work on shape, with a magic lesson. We blew up 2D shapes and turned them into 3D shapes, then we turned them all back again. We are now looking at number again, and are learning how to write numbers in words as well as numerals. We are also counting in 2s, 5s and 10s. We have started writing our own diaries, pretending to be an act in the circus. We have thought of very imaginative ideas, particularly if we are pretending to be a fire eater or lion tamer. We have used wax crayons and Brusho to make posters for the Appledore and Instow Regatta. We also need to say a huge thank you to Grace and Jean's mum, she has used the children's ideas to paint a beautiful mural on our cloakroom wall.
This week in English, Lundy Puffins have read a new text called 'The Dragon Machine'. They have thought about how they could make sentences more exciting by writing powerful verbs. In Maths this week they have been looking at 2D and 3D shapes and had great fun building 3D shapes with cocktail sticks and modelling clay and describing the different properties. This week has also involved them comparing the growth of their bean plants and thinking about what plants need to grow and stay healthy. Also this week they have designed posters for visiting a seaside resort from 100 years ago.
Seahunter have worked particularly hard on some great topic based work this week. They have designed and made their own cartouches (name labels) from clay using Egyptian hieroglyphs. In addition, they have created beautiful watercolour Egyptian sunsets to which they will add black paper silhouettes of the great pyramids. They have all shown a great interest in the topic and have started to fill a class book of additional facts researched in their own time!
HMS Echo have been focusing on solving worded problems in maths, including ones involving money. They have been developing their understanding of the key words within questions that indicate whether they need to add or subtract. In English, they have been writing their stories having chosen their own characters e.g. dinosaurs, dogs, fairies or creatures. They have been choosing vocabulary very carefully and becoming very accurate with regard to the punctuation needed when including dialogue. In Science they have been learning about Food Chains and Food Webs in readiness for our trip to Westward Ho! and Northam Burrows on Tuesday.
Year 5 have enjoyed making moon buggies this week (powered by elastic bands). We hope to put them to the test next week to see how far they will travel. In maths we have explored negative numbers and converting metric units of measure; we are becoming more skilled at multiplying and dividing by 10, 100 and 1000. In literacy we have written Dreamtime stories, which will be published to share soon. Cricket on Friday is going well; batting skills are starting to improve.
This week in Year 6 was a bit more stress-free than the last but we still have to do lots of English and a little bit of maths. We have done 3 pieces of English work: 2, formal, letters to the inspectors in our play, Year 5s and/or The Head Teacher of our new secondary school. We also wrote one, informal letter as a fairy tale character TO another fairy tale character. In maths we are attempting to get Expected Standard or (if possible) Greater Depth. We also were lucky enough to have an unexpected visit from a traveller, Sam from Holland, who was introduced to us by Mrs Hodge. He is travelling from Land's End to John O'Groats. He also answered many questions and shared a very deep story about the unfortunate death of his good friend. The baby guinea-pigs, all boys, have arrived and Y6 are taking responsibility for them at the moment. We are still asking for suggestions for their names.
By Class Reporters, William and Laurence
Have a super weekend from Jeremy Cooper and all of the staff and children.
---