Welcome to Appledore School
Appledore School is located in the heart of an ancient fishing village, rich in maritime history, where the River Torridge meets the River Taw in beautiful North Devon.
We have approximately two hundred and fifty children, aged 3-11, taught in single age classes with names linked to the sea. Many are named after famous ships built in Appledore Shipyard and reflect our pupils' pride in their local heritage and community.
Through a rich and rigorous curriculum, our pupils play an active part in their local community and prepare for life's opportunities, responsibilities and experiences, now and in the future. The creative arts are of huge importance to us and our art studio, woodland and polytunnel are the creative hubs of the school and our main corridor is our art gallery! We are part of a cooperative trust of schools and a training school for student teachers.
We hope you can find the information you are looking for, but if you can't please do not hesitate to contact us and we will do all we can to help.  And as for the quotes, they are real!
From all the staff and pupils at Appledore School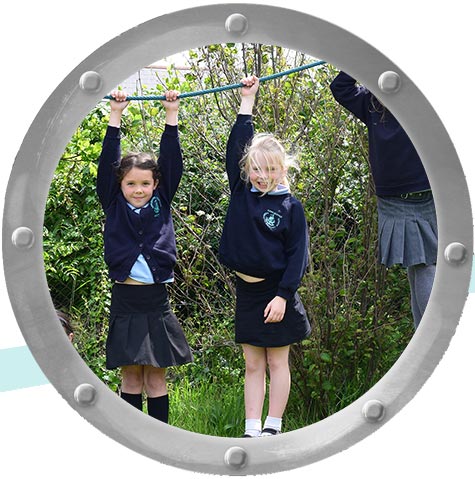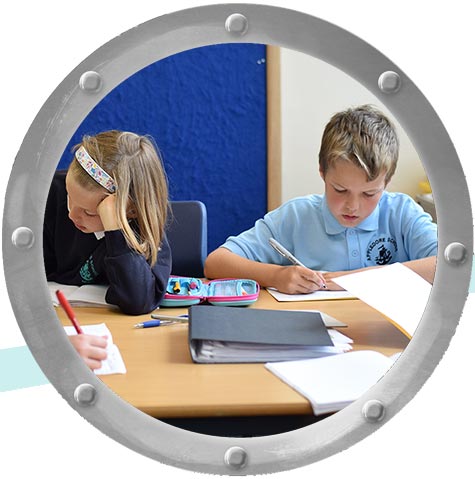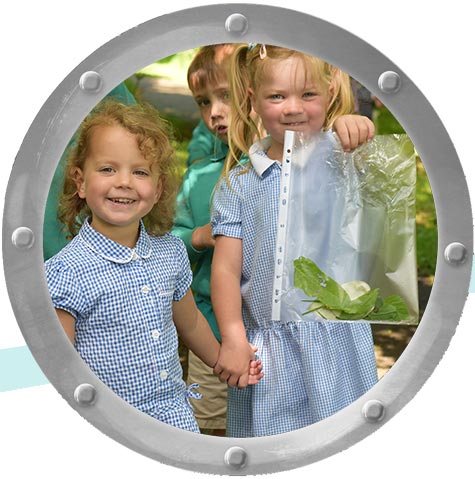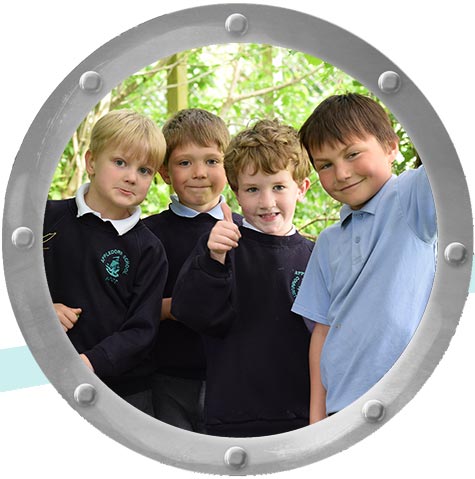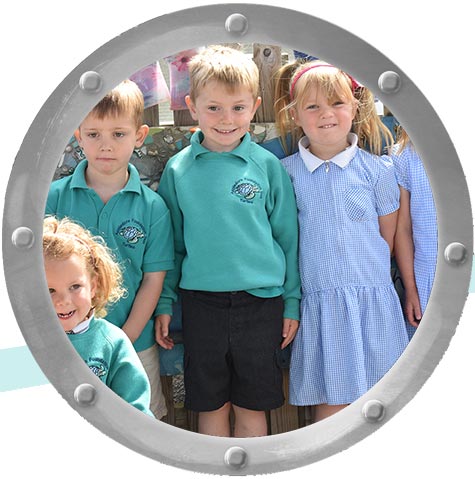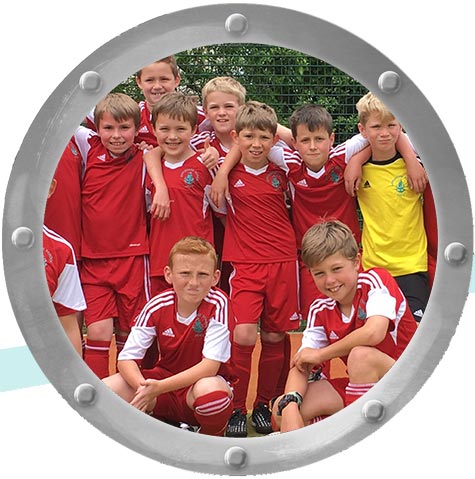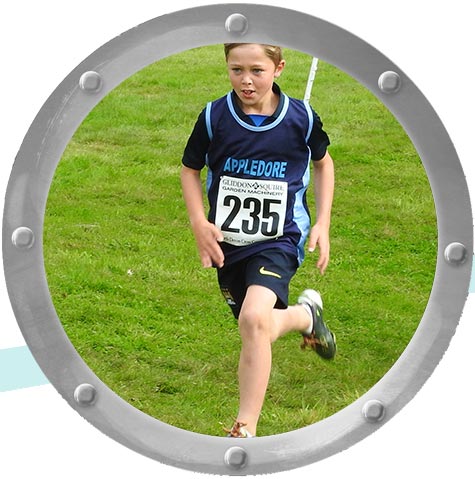 Latest News
Jul 22, 2022
And so we reach the end of our first full year back since the challenges of Covid. Despite having more Covid in the school this year than the previous two years combined, everyone in the school community pulled together to ensure normality returned for the children and they have responded with such resilience. Thank you for your patience support.
With guidance from their you and their teachers and their support of each other the children have taken great strides in their personal and academic progress. Despite the disruption of the previous two years the cohorts have outperformed national averages in every government set test and in most cases even outperformed pre Covid national averages. Well done everybody – a very, very impressive showing!
The last day of term is always one of mixed emotions. There is sadness as we say goodbye to our Year 6 (some have been here 8 years or so!) and staff leaving, but also excitement for the challenges that await them. All our leavers have contributed immensely to the school. Our year six children leave for a variety of secondary schools, some children in other years are transferring to new schools and Mrs Rushworth and Miss Goodman are joining new schools for new challenges. Emily in FSU leaves to begin her maternity leave and Miss Gray will return in September as Mrs Wilkins – just imagine the confusion that caused our current Dolphins when they met her in preparation for next year!  And of course Annemarie, who will reduce her hours further from September as she and we plan for final retirement date as yet undecided but we will let you know when it nears.  We wish all our leavers the very best of luck with thanks and look forward to welcoming all of our new starters in September.
Please click on 'more' to find out what has and is happening in and around the classes this week.
Have a lovely summer and we look forward to welcoming you all back on Tuesday 6th September.
From Jeremy Cooper and all of the children and staff (more…)
Jul 15, 2022
A super end to the week with sports day today. Thank you for your support today and thank you to all the staff and children (particularly year 6) who made today run so smoothly. The points from today will be added to the house point totals for the term and the house that wins our House Cup will be announced next week.  There are a number of unclaimed tombola prizes in the office for white ticket 47 and yellow tickets 29, 88, 95, 259, 358, 361, 475, 487, 499, 543, 588 893,943. Decent prizes too!
Please note that due to rising running costs nursery fees and AOOSC and other after school clubs prices will increase in September.  We have kept the increases to a minimum and for more information please click here.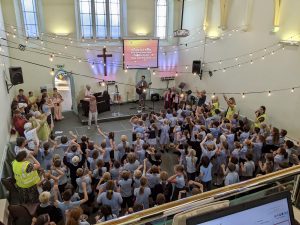 Thank you to Appledore Baptist Church for welcoming us all today for the last Open the Book of the year and thank you Year 6 for some super acting.
Appledore Library Summer Reading Challenge Events:
Sat 23rd July 10-11.30am – Sciencedipity – £6/child BOOKING ESSESNTIAL
Thu 4th Aug 10-11.30am – Storytelling & Bridgebuilding – FREE DROP IN
Thu 18th Lego Sense 1-2pm – £4/child BOOKING ESSESNTIAL
Throughout the summer holidays there will be free picture treasure hunts inside the library and around the village shops with a prize draw of £10 book tokens for 2 winners.  For more information please click here.
Have a lovely weekend
From Jeremy Cooper and all the children and staff (more…)
Jul 8, 2022
Such a busy week that has included trips to Lundy, The Wake Park, Rosemoor and St Margaret's for a football match.  Please read on to find out more.
Don't forget it's sports day on Friday 15th July and the details are available by clicking here.  We look forward to seeing as many of you there as possible.
In addition to our afterschool club (AOOSC) we will continue to offer after school art club and we are very pleased to inform you of the return of our popular afterschool eco rangers club in September. The eco rangers club provides the children with fun outdoor opportunities. Art will be on a Monday and Wednesday and eco rangers on a Tuesday and Thursday. Information on how to book places will sent out before the end of term.
On 24th July The Rotary Club of Bideford is organising the Bideford Water Festival. The theme this year is PIRATES and they want to get as many children as possible involved in the fancy dress competition. The parade will begin at 1.10pm outside the Harbour Master's Office. For more information please click here.
There is a meeting on Thursday 21st July at 7pm at Appledore library to elect the committee for the PTA. Everyone welcome. Please click here for more info.
Have a lovely weekend
From Jeremy Cooper and all the children and staff
---